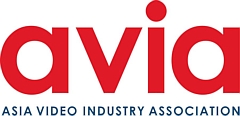 Singapore, Oct 18, 2023 – (ACN Newswire via SeaPRwire.com) – The Asia Video Industry Association (AVIA) and its anti-piracy arm, the Coalition Against Piracy (CAP), congratulate the Hong Kong Customs for their successful enforcement operation against 10 retail shops in Sham Shui Po and Yuen Long that were selling Illicit Streaming Devices (ISDs) that allowed users to watch illegally streamed content.
Acting on information received from Television Broadcasts Limited (TVB), Hong Kong Customs, supported by TVB throughout the action, raided the shops, seizing more than 1,000 ISDs and related computers and video equipment, with a value in excess of USD150,000. In addition to the seizures, three shop owners and three salespersons were arrested. Investigations are ongoing and there may well be further arrests.
The actions were the first in Hong Kong to apply the "communication right" in enforcement actions against ISD sellers since the implementation of the Copyright (Amendment) Ordinance 2022. Potential penalties for this enforcement include imprisonment of up to four years and fines of USD6,400 for each infringed work.
Michael Kwan, TVB's Senior IP Enforcement Advisor, stated, "TVB works closely with Hong Kong Customs in these enforcement actions, which demonstrate the unwavering commitment of both the Hong Kong Customs and TVB to protecting intellectual property rights and ensuring a fair and sustainable creative industry. We applaud the collaborative efforts in sending a strong message against the sale and distribution of ISDs."
"CAP's data shows that Hong Kong has the highest per capita rates of illegal streaming of pirate content in the countries CAP monitors in Asia-Pacific, and consumer usage of ISDs to access pirate content is second only to social media[1]. Recent studies also show the real risks to consumers from accessing content via pirate sources[2]," said Matt Cheetham, the General Manager of CAP. "It is therefore vital that Hong Kong's enforcement authorities send a strong message that the sale and distribution of ISDs is illegal in Hong Kong, and the Hong Kong Customs are to be congratulated for these actions that act to protect both its creative economy and its consumers."
[1] https://shorturl.at/girKW
[2] https://papers.ssrn.com/sol3/papers.cfm?abstract_id=4536945 
About the Asia Video Industry Association
The Asia Video Industry Association (AVIA) is the trade association for the video industry and ecosystem in Asia Pacific. It serves to make the video industry stronger and healthier through promoting the common interests of its members. AVIA is the interlocutor for the industry with governments across the region, leads the fight against video piracy through its Coalition Against Piracy (CAP) and provides insight into the video industry through reports and conferences aimed to support a vibrant video industry.
For media enquiries and additional background please contact:
Charmaine Kwan
Head of Marketing and Communications
Email: charmaine@avia.org
Website: www.avia.org
LinkedIn: www.linkedin.com/company/asiavideoia |Twitter: @AsiaVideoIA
Copyright 2023 ACN Newswire via SeaPRwire.com.